The Song That Saved My Life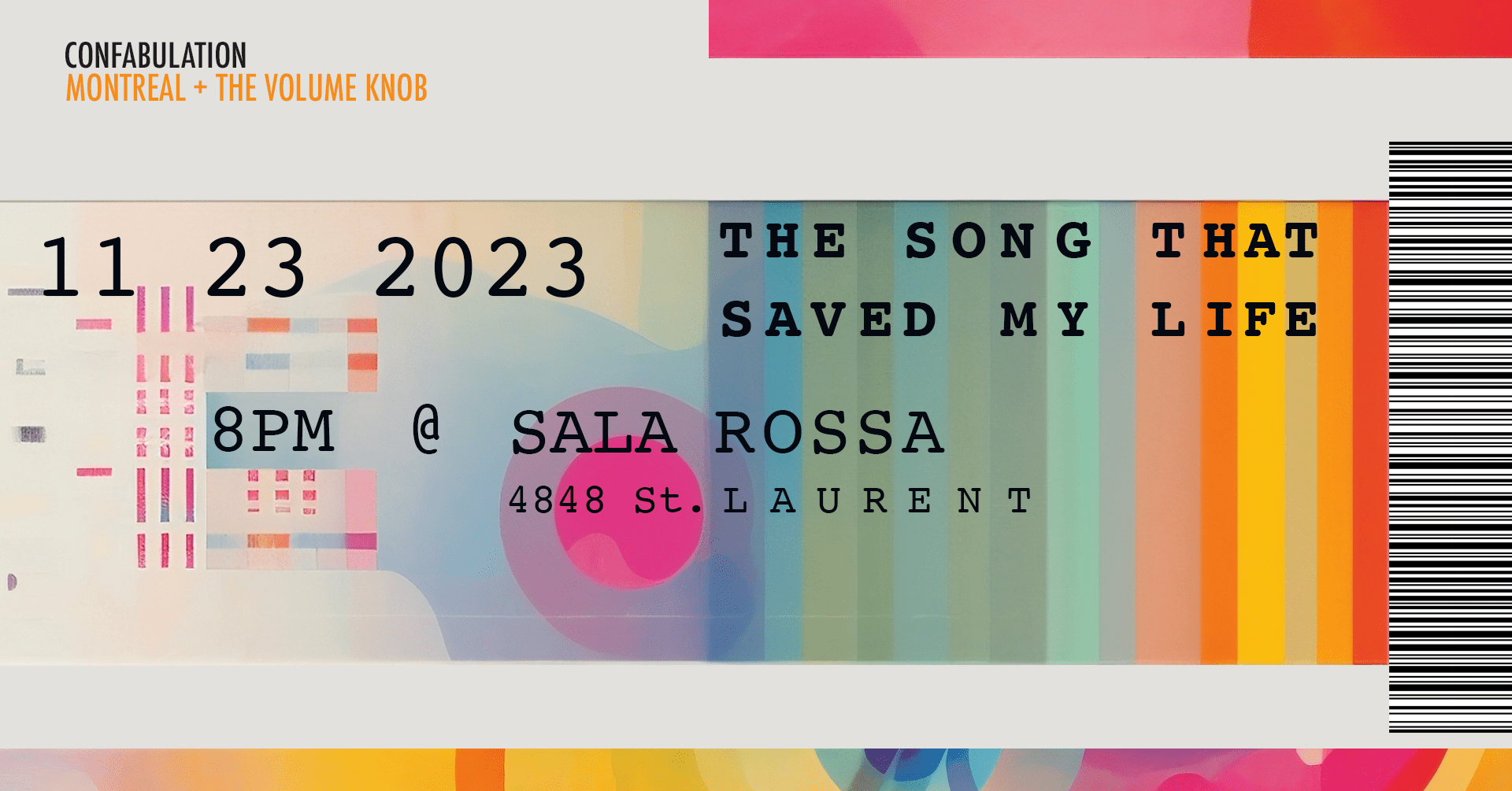 Confabulation Montreal and The Volume Knob reunite for another evening of stories and songs
Thursday, November 23rd @ 8:00 – 10:00pm
We're thrilled to be back at La Sala Rossa for a night of true stories, accompanied by members of the Choeur Maha!
Get your tickets in the link below, it's going to be a fabulous night.
La Sala Rossa
4848 St Laurent Blvd, Montreal, Quebec H2T 1R5
TICKETS – $20 in advance, $22 at the door
ABOUT CONFABULATION
Confabulation is an all-true storytelling series that takes place regularly in Montreal and Victoria! Learn more about our shows, podcast and story development workshops on our website.
Find us on Facebook and Instagram: @ConfabStories
Poster design by Juan Ramirez | jramirez.co
Confabulation Montreal would like to acknowledge the strong historic and ongoing presence of the Kanien'kehá:ka Nation, the traditional custodians of this land. Tiohtià:ke/Montréal is historically known as a gathering place for people, traditions and stories — and we are very fortunate to be here. We hope in the sharing and remembering of histories and stories, we can all do and be better.