Accomplices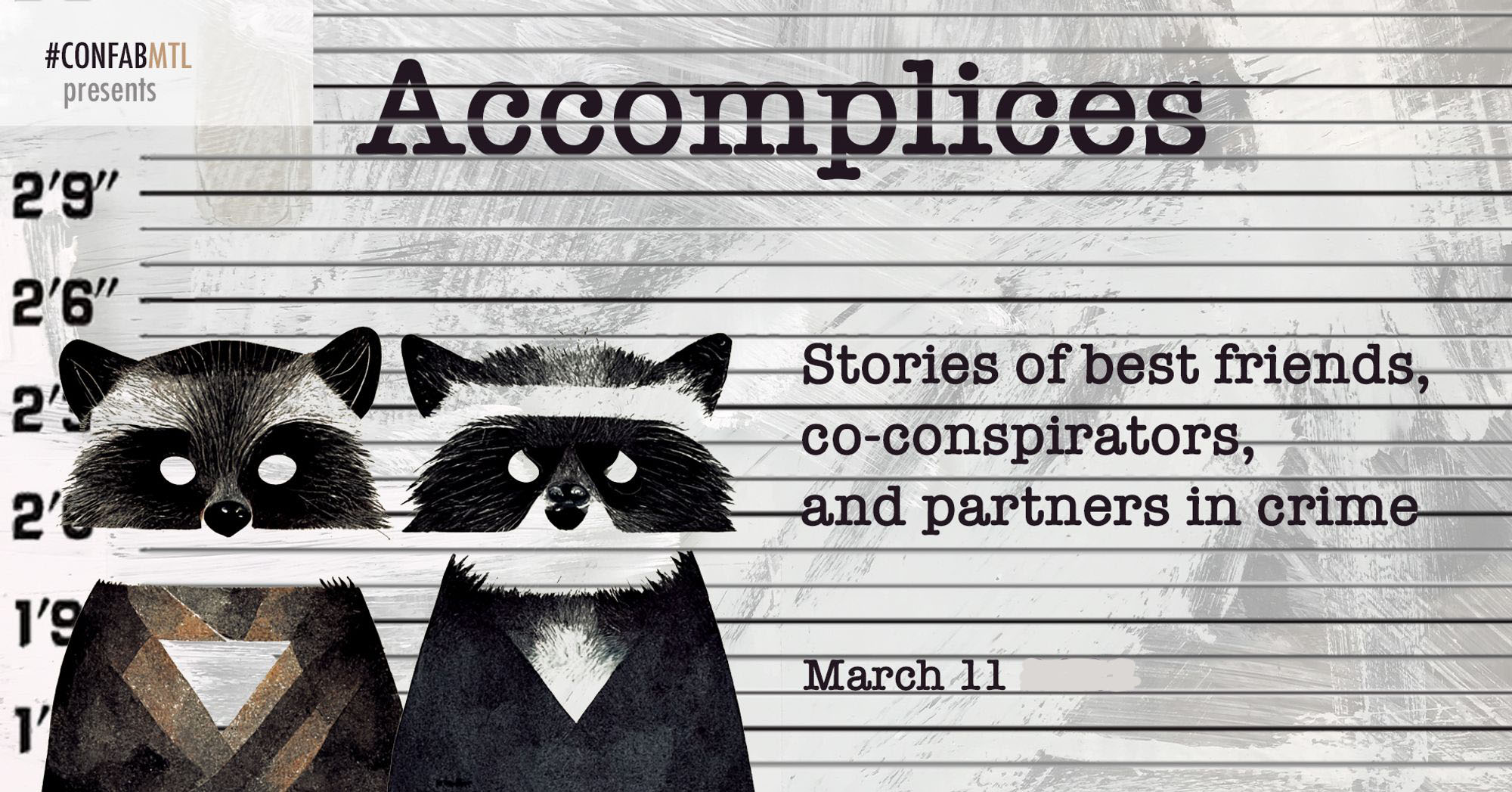 Accomplices
Confabulation, Montreal's original, autobiographical storytelling series returns with an evening of stories, true as we can tell them. For March, we're excited to be reunited with the Centre Phi for Confabulation presents: Accomplices — stories of best friends, co-conspirators, and partners in crime.
Saturday, March 11th, 2023  8pm
Get your tickets here
315 Saint-Paul O.