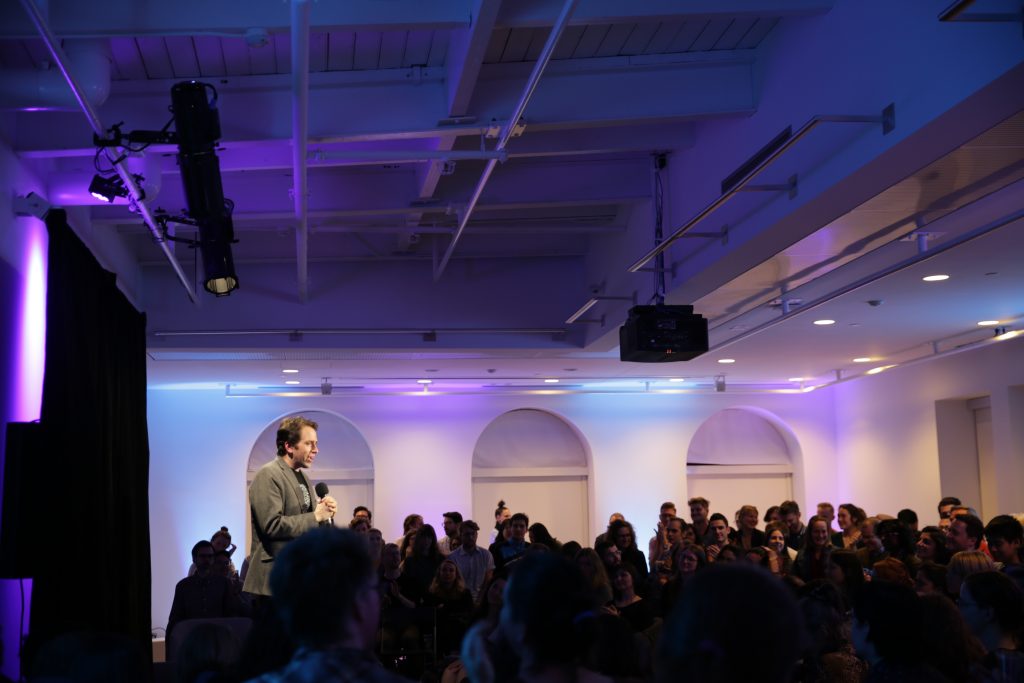 Unique people, places and events create a city that is rich in personal and political histories. Confabulation is a monthly showcase dedicated to giving these stories a home, or at least a stage on which to play.
Confabulation is a unique storytelling event in Montreal and Victoria, where all the stories told are true. They are honest accounts told without notes, props, or gimmicks. The show is inspired by a millennia of oral tradition history, and hopes to encourage the practice and art of storytelling in this contemporary world.
Produced by a brilliant team of producers, hosts, and storytellers, Confabulation brings you a showcase of unique, true tales told by people that lived them.
All kinds of people.
Doctors. Boxers. Students. Grandmas. You.
Anybody.
And hopefully, everybody.
Want to know more? Get in touch!
Prefer Facebook for all your event + story updates? You can like us over there.
And don't forget to follow us on Instagram, also: @ConfabStories.